By Tommy Ly updated on 11/30/2017
Master your iPhone in one minute a day: Sign up here to get our FREE Tip of the Day delivered right to your inbox.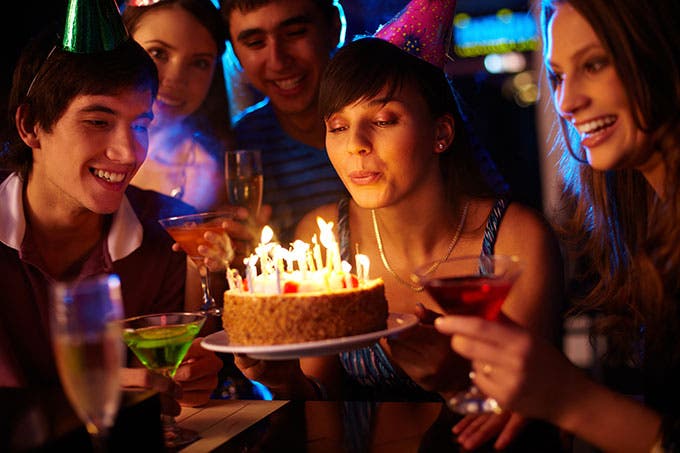 Birthdays are a great thing to celebrate with those you care about. If you have someone's birthday saved with their contact information, the Calendar app will automatically create an all-day event for that date. However, with Facebook event integration now built-in to the Contacts and Calendar apps, you might be seeing more birthdays than you'd like to. Fortunately, hiding birthdays from your calendar is a simple process.
In the Calendar app, you'll see any birthdays for a given date displayed up top in the day view. To hide it, tap Calendars on the bottom of the screen.
This next screen will display all your different iCloud calendars, Facebook related events, and other events you can choose to show or hide. To hide those pesky reminders about your Facebook "friends" birthdays, simply tap to uncheck it. To hide birthdays from your contacts, uncheck Birthdays from the Other section.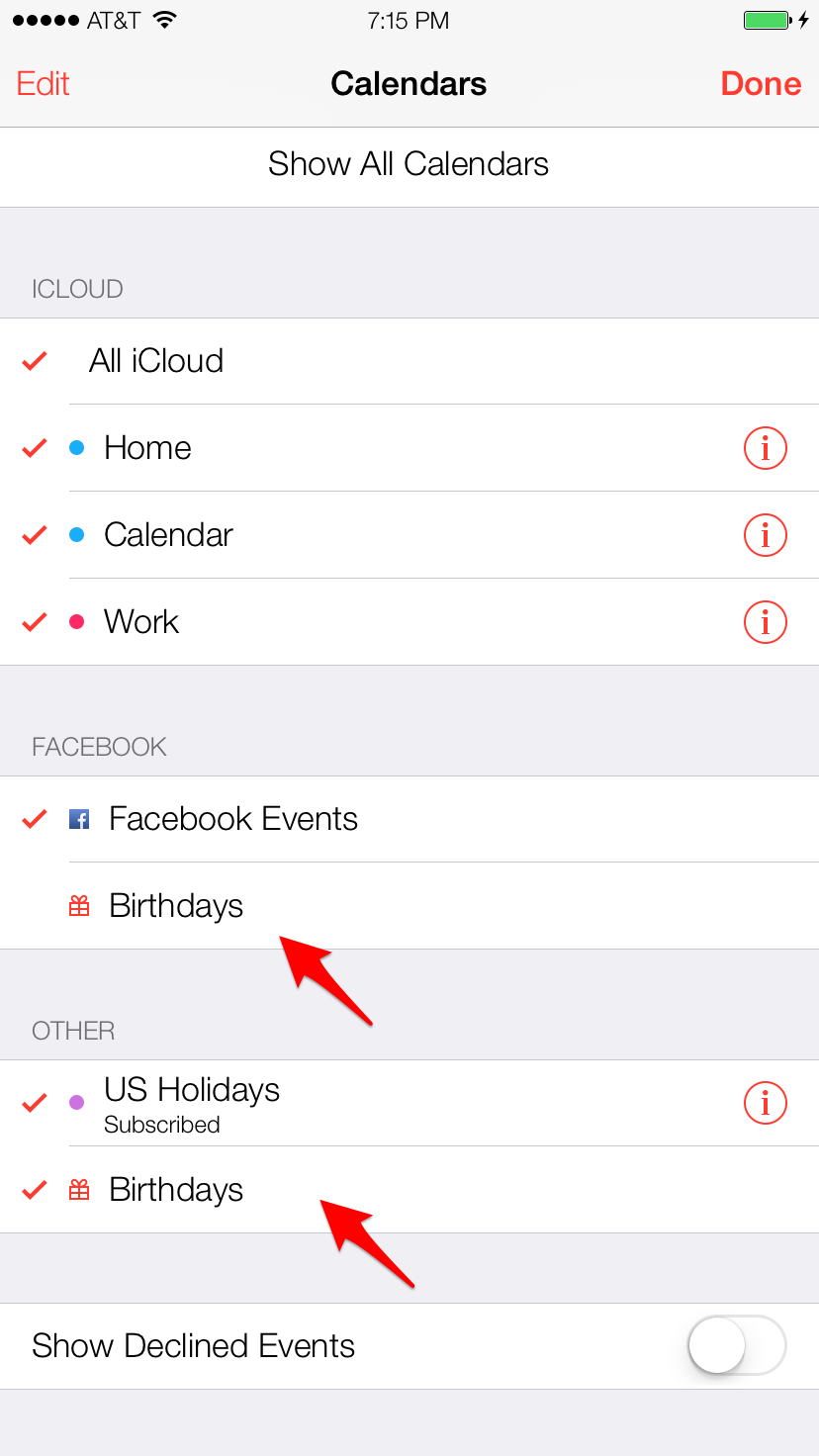 That's all there is to it!
Top image: Pressmaster / Shutterstock.com